The song submissions for Melodifestivalen 2019 are open
---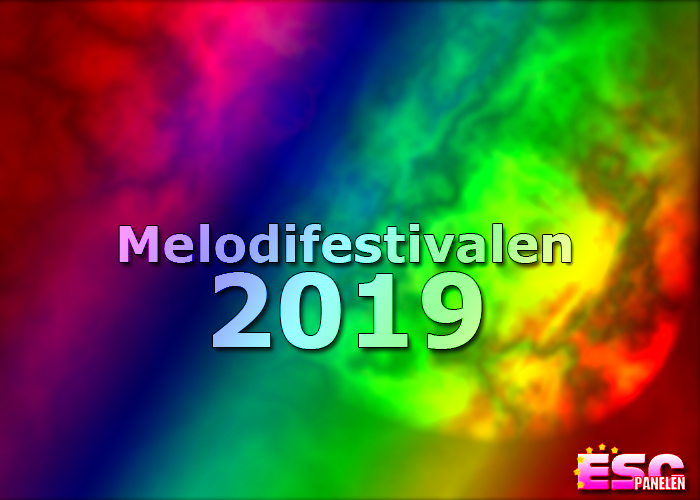 MELODIFESTIVALEN 2019. The submissions to the Swedish song selection Melodifestivalen 2019 to Eurovision 2019 are now open for anyone who would like to send in songs. The submissions will close on September 17th at 11:59 AM (Central European summer time).
About Melodifestivalen 2019
Sweden's representative and song for Eurovision 2019 will be selected trough the popular program Melodifestivalen. According to the rules, 28 songs will participate where one half of 14 songs will be chosen by a national jury, while the other half of 14 songs will be chosen by SVT themselves. One spot in the contest has already been awarded to the duo The Lovers of Valdaro, who were one of the finalists in the Swedish Radio's music competition P4 Nästa 2018. The Lovers of Valdaro are invited to the contest as a wild card.
It is the Swedish Television (SVT) who are the broadcasting company that arranges Melodifestivalen. If you have any questions, feel free to mail SVT at mello19@svt.se
You can also send a mail to the assistant project manager Karin Gunnarsson
How can I submit my song/s?
You can only upload the song/s at laddauppmello.svt.se.
The submission period closes on September 17th at 11:59 AM (Central European summer time).
Please note:
– This year there are not a separate submission platform for non-professional song writers. This means that both professional and non-professional song writers upload their songs at the same platform.
– You can submit how many entries you want to Melodifestivalen 2019. However, every song you upload must follow the rules for the competition.
Rules and regulations
Here are a summary of the rules:
– Everyone, with the exception of people who is currently hired by SVT, are allowed to submit songs for Melodifestivalen 2019.
– Foreign song writers must however collaborate with at least one (1) Swedish citizen.
– SVT has a policy that at least half of the line-up has to include songs written entirely or partly by female song writers.
– Only songs that has never been public to the public are allowed to take part in the 2019 edition of Melodifestivalen. This rule applies any platform! In the contest, SVT will decide when the 28 competing entries will be released for the public platforms.
– The participating songs must be nor longer than 3 minutes (but not shorter than 2 minutes). It is allowed to submit songs who brake this rule, but in those case these songs will need to be re-written for Melodifestivalen to fit the time limits.
– Singing is mandatory. However, how much is not said.
– The choice of language is free in Melodifestivalen. However, about 10 songs (more or less) will be performed in Swedish language.
– SVT will chose the artists along with the song writers for each song. Despite this, SVT have the final word in this decision. Demo artists may be selected to compete in the contest, however, they are not self-written for this purpose.
– As a participant you will need to be at least 16 years old to take part in Melodifestivalen 2019 (at the latest in May 2019). There are no over age limit.
– About the stage performance: A maximum of 8 people are allowed on stage, pre-recorded choirs are allowed and a maximum of one (1) live instrument will be allowed on stage. Since the EBU doesn't allow these extra rules, if the winning entry contain any of these things the song must be re-arranged for Eurovision 2019.
– SVT has every right to at any time disqualify a song, artist or song writer who brake the rules. SVT also own the right to change the rules at any time.
Finally, we recommend everyone who send in songs to Melodifestivalen 2019 to read the complete rules before you send in your songs. Please also take note in the sections regarding Other terms and conditions (which incluedes information about ownership and other requirements).
What will happen after the submition has closed?
1. Jury selection (~September or October 2018)
When the submission has closed (on September 17th at 11:59 AM), SVT will go trough all songs and select a collection of them, which a national jury will be able to listen to. The national jury will then decide 14 of these songs, which they want to see take part in Melodifestivalen 2019.
2. SVT selection (September to ~November/December 2018)
After the national jury have made their choise, the editorial staff at Melodifestivalen will select their 14 songs. This include to select a song to the invited wild card, the duo The Lovers of Valdaro.
3. Artist and song presentation (~November/December 2018)
SVT will reveal which artists and songs that will take part in the Melodifestivalen 2019 in approximately November or early December. Please note that the date is currently unclear, which means that it can be at an early or at a later date. Before this date only speculations will tell us which artists will perform in the competition 2019.
4. Competition begins… (Winter 2019)
SVT will divided the selected entries into a number of heats, most probably four heats (a system which has been used since Melodifestivalen 2002). The songs will then compete for the golden tickets to the grand final where the winning song will be decided. To date it is not revealed how many songs that will qualify to the final.
The winning song in Melodifestivalen's Grand Final 2019 will represent Sweden in the Eurovision Song Contest 2019, which will be held in Israel on the May 14, 16 and 18, 2019.
Tillbaka till toppen